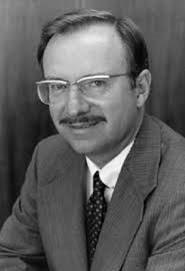 Dr. J. Robert "Bob" Lovett's bold vision and incredible generosity continue to influence the Da Vinci Science Center today and are building a foundation for tomorrow. 
Bob has played an instrumental role in the science center's success at every stage of its development. In 1999, he led the group of influential community leaders who established what was then the SMART Discovery Center in Bethlehem, Pa, as an independent non-profit organization and then served as its Chair from 1999-2001. 
In 2003, with Peter C. Dent, Bob led the effort to merge the Discovery Center of Science and Technology with Leonardo da Vinci's Horse resulting in what is today known as the Da Vinci Science Center, of which he served as founding chair. That same year Bob played a pivotal role in the decision to move the science center to the campus of Cedar Crest College, dramatically increasing the Center's ability to offer hands-on science experiences for youth, families, and schools throughout the region. 
A retired Air Products executive, Dr. Lovett's career path, which traversed the worlds of scientific research and business, and his great appreciation of the arts, are emblematic of Leonardo Da Vinci's desire to dissolve the boundaries between science and the arts. 
Bob Lovett has been recognized for his sustained leadership and dedication, receiving the Da Vinci Science Center's Lifetime Achievement Award in 2016. He and his wife Sandy were honored with the Science Center's Spirit of Verrocchio Mentorship Award in 2005. Most recently he was the first recipient of the Science Center's Visionary Leadership Award and the Board of Trustees unanimously voted to name Curiosity Hall in the new Da Vinci Science Center at PPL Pavilion for the Lovett family.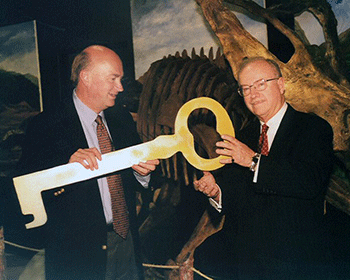 As emeritus trustee, Bob tirelessly continues to work to expand science learning opportunities for young people, especially for youth from low-income neighborhoods in Allentown.
He believes all children in the community should have the opportunity to realize their full potential and to that end, he is working to ensure that the Da Vinci Science Center can continue its mission to bring science to life and lives to science for generations to come. 
The Lovett Legacy Society is aptly named in his honor as he once again plays a leading role in the organization as it establishes its planned giving initiative. 

Won't you join Bob Lovett in sustaining our mission for the future?